MAN Evotech S.r.l. informs that the personal data you provide by submitting this electronic form will be processed, in compliance with the applicable legislation, by personnel expressly appointed for this purpose in order to respond to your requests and manage the commercial relations and / or contacts with you. For complete information and more information click on the "Privacy Policy" link.
The email address you provided may also be used by MAN Evotech S.r.l. to update you on the products and services provided by us and / or your business partners, to invite you to seminars and / or marketing events organized or sponsored by MAN Evotech S.r.l. and / or for sending questionnaires in order to verify the quality of the products and / or services offered, where you also consent to this processing for marketing purposes by ticking the appropriate box on the form. This consent is optional and can always be revoked by writing an email to the following address: info@manevotech.com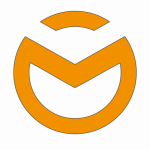 MAN Evotech S.r.l.
Mechanical Engineering and Information Technology consultancy.
MAN Evotech is an engineering and information technology service company that offers, through its highly qualified staff, its own research consulting, learning and development of custom projects according to the customer needs.  
An ever-expanding organized multidisciplinary team composed by engineers, mechanical technicians, computer scientists and digital marketing specialists constantly working to satisfy every project challenge.  
Our place of business is in Rivoli (Turin). It is a 400sqm office divided into reserved areas for each project.